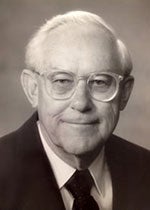 Professor & Chair Emeritus
Wilhelm Frisell was a product of Minnesota, he received his bachelors degree from St. Olaf's College and went on to the Johns Hopkins University to receive his Ph.D. in Chemistry at the Homewood campus. He then moved across town to the medical school to work with Leslie Hellerman as a fellow. He enjoyed talking about his work with Nobel laureates Tiselius and Svedberg in Upsala during World War II. His first academic appointment was at the Johns Hopkins University School of Medicine as Instructor of Physiological Chemistry. He was a professor of biochemistry at the University of Colorado and the Chair of Biochemistry at the New Jersey College of Medicine and Dentistry in Newark prior to coming to East Carolina. Throughout most of his career, his research focused on 1-carbon metabolism in prokaryotic organisms and in his later years he contributed significantly to the diabetes research efforts in our department, playing a major role in the attainment of the only NIH program Project grant ever received by the university. Bill retired as Chair in 1990 and passed away in January of 1997. He is remembered as a mentor who only ever asked us to strive for excellence in our teaching and our science.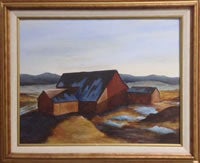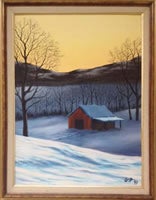 Dr. Frisell led with knowledge, kindness, humor and an artistic flare as seen by the art work he gifted Biochemistry.